Welcome to the Gospel Lighthouse Church
"The Church that preaches what the Bible teaches."
This is a church that is built on the Word of God; Jesus Christ, "One God and Father of all, who is above all, and through all, and in you all." (Eph. 4:6). We teach what the apostles taught: "Then Peter said unto them, Repent, and be baptized every one of you in the name of Jesus Christ for the remission of sins, and ye shall receive the gift of the Holy Ghost." (Acts 2:38).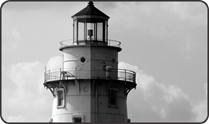 Church Services
Sunday Morning Prayer - 9:30am
Sunday Morning Service- 10am
Sunday Evening Prayer- 5:30pm
Sunday Evening Service- 6pm
Wednesday Night Bible Study- 7:30pm
Thursday Night Spanish/English Service - 7:30PM Friday Night Youth Service - 7:30PM
On our service days click HERE to listen LIVE!